Here in West Berkshire we are surrounded by other successful businesses concentrating on the Christmas market. We also have family members in South Devon who regularly help out on our farm, and this year we'll be selling their potatoes.
Christmas Puddings from Blackberry Cottage
Kate Saunders is renowned for Christmas puddings at Blackberry Cottage, and making cakes from a variety of vegetables.
You can add their rum cask cider Christmas pudding to your basket when ordering your turkey and collect it at the same time. For other recipes please check out their website.
---
Christmas dinner at the Four Points
Our local pub is renowned for the best Christmas dinners. Serving up Walters Turkeys it's really important to book early to avoid disappointment on 01635 578 367.
---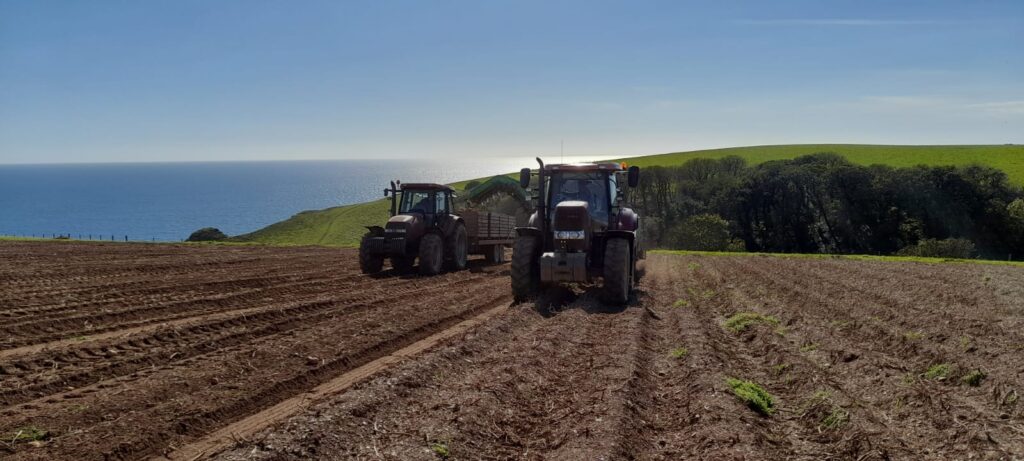 Potatoes from Devon
Wilfrid and Shoiya Walters left Bower Farm 30 years ago. Based in South Devon, with their 5 children, they have a mixed farm. We will be stocking their potatoes this year which you can order with your turkey.
---
Yattendon Estates
With over 20 years of experience growing Christmas Trees you can be assured that your Yattendon tree will be of the highest quality and at great value. All their trees are homegrown and from sustainable stock and it is quite a sight to drive around the Estate and see the trees growing at their various stages throughout the year. Please click on the photos to order direct from them.