Generally the larger the turkey is the plumper it will be. You may wish to buy one large enough for delicious leftover turkey sandwiches, pies and curries that we all look forward to. For inspiration check out our recipes. They do freeze really well too. Our turkeys are great value compared to other meats so make sure you do not regret ordering one too small!  We produce turkeys specifically for Thanksgiving and Christmas.
Christmas Collection
As usual, we will have our full range of turkeys available for collection from Bower Farm on 22nd and 23rd of December. The following turkeys joints are available for our Organic Free Range Bronze and Free Range Bronze Turkeys. Unfortunately we are unable to deliver turkeys for Christmas. 
Whole Turkey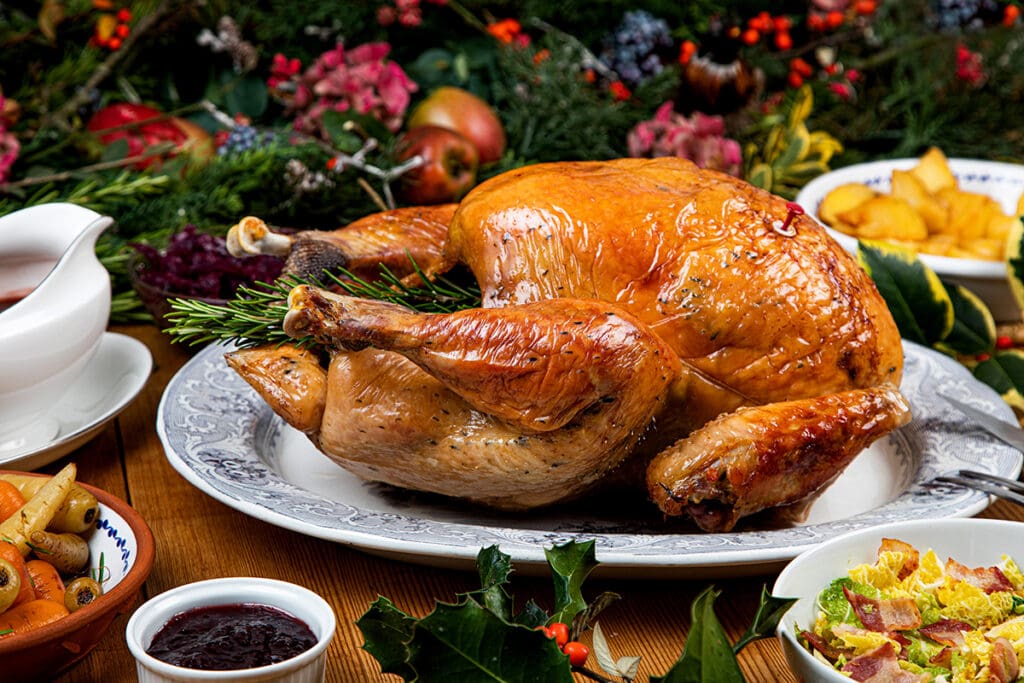 500g per person
Available sizes: 4.5-10kg
Turkey Crown
330g per person
Available sizes: 3-6kg
Breast Roast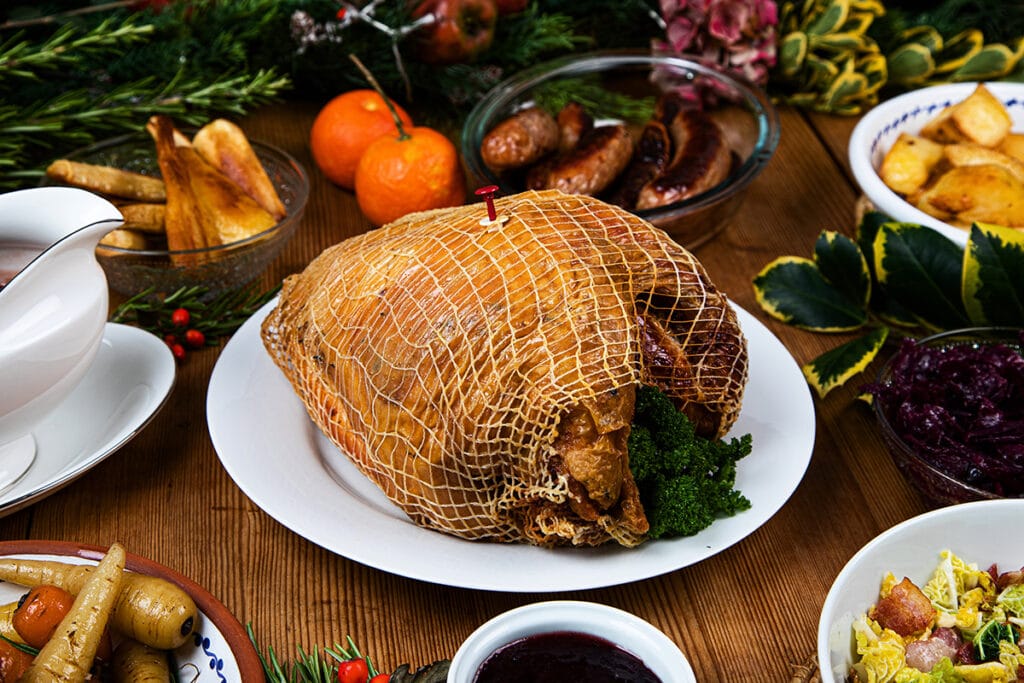 250g per person
Available sizes: 1.5-3.75kg
Please note the weight of the whole turkey and turkey crown includes vacuum packed giblets. Sizes are subject to availability so be sure to place your order in good time. These are also available at our stockists.
If you're used to ordering in pounds please look at our conversion table.
| | |
| --- | --- |
| KGs | Lbs |
| 5 – 5.49 | 11 – 12.09 |
| 5.5 – 5.99 | 12.10 – 13.19 |
| 6 – 6.49 | 13.20 – 14.29 |
| 6.5 – 6.99 | 14.30 – 15.39 |
| 7 – 7.49 | 15.40 – 16.39 |
| 7.5 – 7.99 | 16.40 – 17.59 |
| 8 – 8.49 | 17.60 – 18.69 |
| 8.5 – 8.99 | 18.70 – 19.79 |
| 9 – 9.49 | 19.80 – 20.89 |